NCAI Virtual Forum: Tribal Governments in Action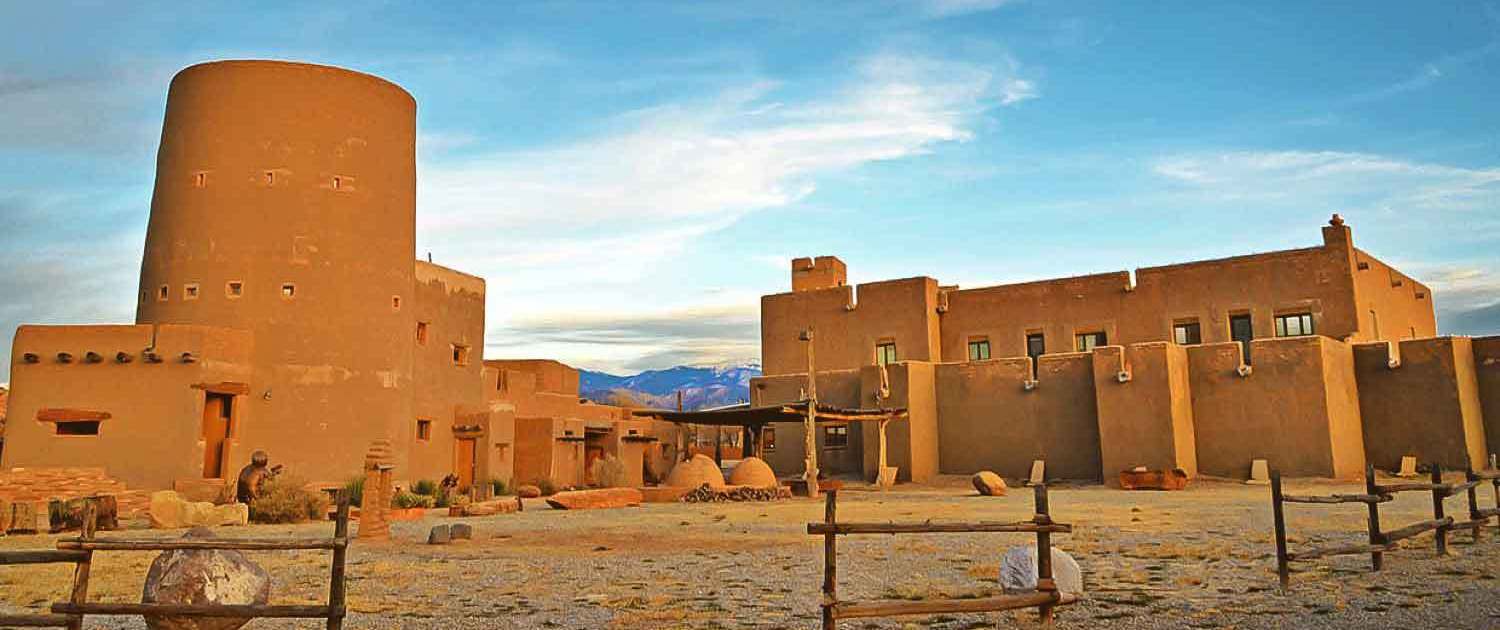 Image Credit: Pueblo of Pojoaque website
As the world grapples with the realities of living in a new normal, tribal governments are responding to the COVID-19 pandemic with agile governance and innovative management practices in ways that often pay homage to centuries of wisdom and cultural teachings. 
The National Congress of American Indians (NCAI) hosted a panel discussion April 30, titled "NCAI Forum: Tribal Governments in Action," to ask leaders what their tribe is doing to provide government services in response to COVID-19. 
"The strategic approach we took was based on [our] cultural values," said Yurok Tribe Chairman Joe James. He said the tribe viewed their proactive approach to crisis management "from a village perspective" that placed a priority on community wellness. 
Because many of its members do not have internet service at home, the Yurok Tribe is connecting with citizens in door-to-door check-ins. It even established a hotline that provides up-to-date information when individuals call in. 
A lack of broadband internet access, whether mobile or at-home, is an obstacle for many indigenous nations. 
"Many of our residents don't have smartphones," said Chairwoman Joan Delabreau of the Menominee Indian Tribe of Wisconsin. Instead, they use older cell phones or landlines. While the tribal council and administration are maintaining operations with regular video conferences, she said, "I miss the interaction with the citizens." 
How tribes respond to the pandemic depends on their unique circumstances. However, many tribes are taking similar actions to combat the spread of COVID-19, including: instituting curfew hours, closing tribal enterprises, such as casinos and hotels, closing tribal facilities, such as recreation centers and government offices, transitioning tribal government staff to remote working, holding administrative and legislative meetings in virtual environments, and supplying food and other resources to tribal members. 
The Menominee Nation took the unique step of partnering with a local bank, who agreed to create accounts for tribal members, allow individuals to withdraw, and then close those accounts as desired. "A lot of our members don't have bank accounts," said Delabreau, which meant they might have trouble cashing benefit or stimulus checks when they arrive. 
Some tribes have been able to restrict travel into and out of reservation boundaries. The Shinnecock Nation, for example, is surrounded on three sides by water and neighbors one of the wealthiest communities in the country, the Hamptons, which was hit hard by a coronavirus outbreak. The Nation has restricted access to the reservation to tribal members only, although, said Vice Chair Lance Gumbs, the nation has encouraged its members not to leave in the first place and done all it can to provide for its people's basic needs at home. 
Gumbs said the tribe set up a large tent — which helps to keep people out of buildings — where it provides meals-to-go every day for tribal members. He said many members have lost jobs but have not received stimulus or unemployment checks. By providing food and resources, the tribe is encouraging members to stay home and stay safe. 
After the Pueblo of Pojoaque made the difficult decision to temporarily shutter its Hilton-branded hotel, it did a complete scrub-down of the facility, said Governor Joseph Talachy. Then, it set up its 395 rooms to serve as a quarantine facility for New Mexico tribal members awaiting COVID-19 test results. 
Talachy, who has law enforcement experience, also said the Pueblo of Pojoaque began early on to strike a balance of healthy fear and caution, but not panic in its messaging to members. They also hired an emergency management expert, which has helped with its response efforts. 
All tribal leaders said they are engaging in various ways with local, state, and federal agencies to ensure smooth operations. The Yurok Tribe is working with the California legislature to develop smart reopening policies. The Menominee partnered with its surrounding county police department to enforce curfews (even though only one citation was issued in the past month because people are heeding the advice of experts and staying home, said Delabreau). The Pueblo of Pojoaque worked with the U.S. National Guard to acquire PPE. Talachy said, "[Our] ability to partner with local public service was critical." 
The panelists pointed out, however, that they are determined not to be dependent on outside aid. "We have to have the mindset that help ain't coming," said James. Gumbs said the Shinnecock Nation has implemented COVID-19 testing and is now working on drive-up testing, and hopes to provide antibody testing soon. 
This post will be updated to include a link to the forum when it becomes available from NCAI.