Assert Your Tribe's Spectrum Sovereignty! Licenses Available through August 3.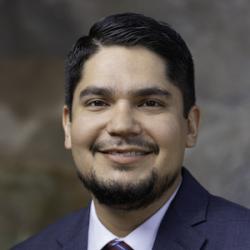 Mikhail Sundust
AIPI Communications Policy Program Coordinator
The Tribal Priority Window for tribes to access licenses for 2.5GHz broadband spectrum over their lands closes AUGUST 3! 
If your tribe needs assistance, contact our office as soon as possible!
The Tribal Priority Window is a rare opportunity for tribal communities to acquire licenses at no cost for broadband spectrum in the 2.5 GHz band. For background information on tribal spectrum access, read our policy overview here: Spectrum Airwaves: A Natural Resource Tribes Must Leverage.
To check for available spectrum over your tribe's land and to learn more about the upcoming Tribal Priority Window, visit our friends at MuralNet.
More information is available on the Federal Communications Commission website: fcc.gov/ruraltribalwindow.