Statement of Support for Black Lives Matter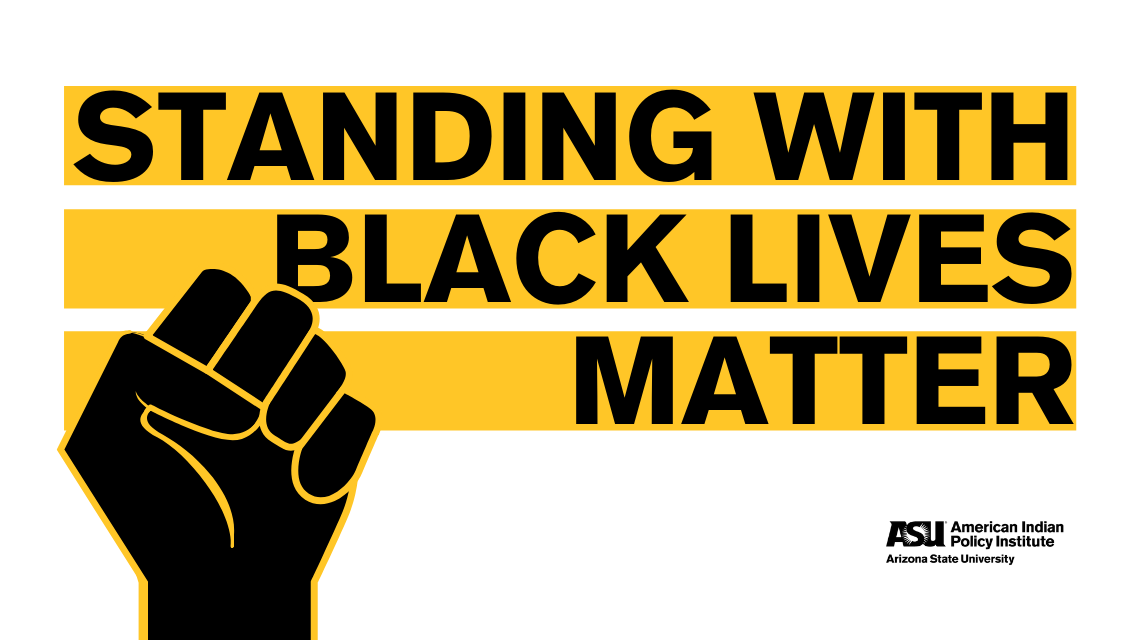 Written by American Indian Service Constituencies at ASU
Our offices and programs, which represent and serve many tribal communities in the United States and across the globe, stand in solidarity with Black, African American, Afro Indigenous, and Afro Caribbean peoples. We condemn the murders of George Floyd, Breonna Taylor, Ahmaud Arbery, Tony McDade, and Dion Johnson, to name but a few. We acknowledge that these murders are a direct response to the larger structural and institutional racism. 
We recognize that the protests and civil discontent are the results of both the moment and the historical arc of racial injustice that has been simmering. This is a time for having hard conversations with ourselves, our families, and our communities. 
This moment calls for us to reach out, listen, learn, and be guided by African American and Black communities. During this moment of solidarity and allyship, we also recognize the need for coalitions of common experience. As Indigenous peoples and those serving Indigenous communities, we understand and acknowledge that structural and institutional racism has led us to this moment. We have survived genocide; the consequences of colnialization and imperialism continue to be evident in our daily lives. Our communities too have been, and continue to be, ravaged by police brutality and disproportionate impacts of the COVID-19 pandemic. We stand with African American and Black communities in both resistance and understanding. 
We hereby support calls for justice, equity, and we stand in solidarity with members of all Black communities. 
Signed, 
Alliance of Indigenous Peoples
American Indian Policy Institute
American Indian Student Support Services
American Indian Studies
Center for Indian Education
Construction in Indian Country
Indian Legal Program
Labriola National American Indian Data Center/ASU Library
Office of American Indian Initiatives
Office of American Indian Projects
•••