AIPI Featured in Virtual Town Hall on COVID-19 in Indian Country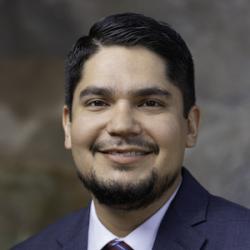 Mikhail Sundust
AIPI Communications Policy Program Coordinator
Indian Country continues to battle the negative effects COVID-19 has had on tribal economies as well as the health of tribal citizens. ASU's Construction in Indian Country (CIIC) hosted a Virtual Town Hall June 19, which brought tribal leaders together with scholars and industry experts to discuss the current situation and how Indian Country can rebound from the pandemic. 
"Our role at ASU is to not only help fulfill the immediate needs of these communities but also to think about, 'What does recovery and renewal look like as we come out of our current state?'" said Jacob Moore, associate vice president for tribal relations at ASU. Moore said ASU has a lot to offer tribes, including COVID-19 research, test kits, PPE, supply chain management, public health support, and wastewater monitoring. 
The call was hosted by CIIC Program Manager Marcus Denetdale and featured AIPI Executive Director Traci Morris, AIPI Research and Policy Analyst Brian Howard, and Willmeng Construction Chief Executive Officer James Murphy. Among the tribal leaders were Chairman Larry Wright Jr., of the Ponca Tribe of Nebraska; President Martin Harvier, of the Salt River Pima-Maricopa Indian Community; and President Jonathan Nez of the Navajo Nation.
AIPI's expertise and experience in researching broadband disparities on tribal lands has become increasingly valuable as the coronavirus pandemic has illuminated the need for further investment in rural broadband infrastructure. 
"We have 162,000-plus people living on tribal lands that either are underserved or unserved when it comes to telecommunications infrastructure needs," Morris said. "It was stunning to me that it took a pandemic to draw attention to the fact ... of the digital divide."
Read more about the town hall in this article by ASU Now.
The referenced media source is missing and needs to be re-embedded.
AIPI's Traci Morris (top left) and Brian Howard (bottom center) participate in the CIIC virtual town hall June 19. Screenshot by Charlie Leight/ASU Now
.