Morris Appointed to Education Task Force to Address Digital Divide in AZ Schools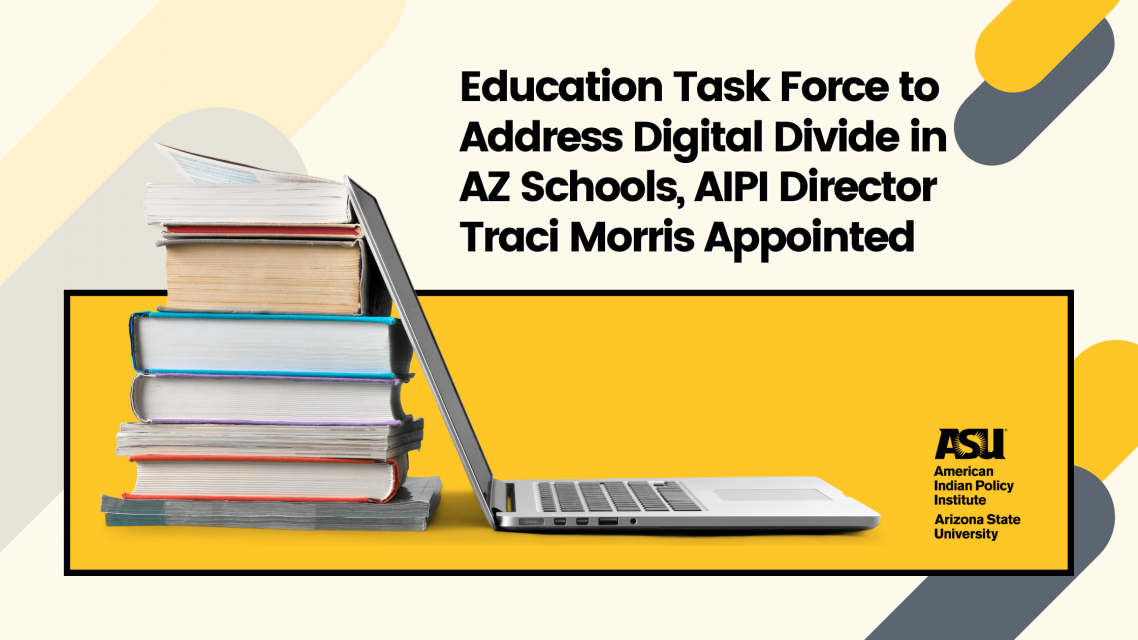 Posted by
Mikhail Sundust
AIPI Communications Policy Program Coordinator
The Arizona Department of Education has formed a new task force to address the digital divide and the technology needs of schools. Technology inequalities existed long before the COVID-19 pandemic, but the rapid transition to online school revealed the deep disparities between people with and without adequate broadband internet access. 
"Access to technology and broadband internet is an issue of educational equity," said State Superintendent of Public Instruction Kathy Hoffman. 
"The group will work to find innovative solutions to address the extreme digital divide across Arizona," according to the press release. It will also look for ways to expand public-private partnerships and support state Education Technology and Computer Science Standards. 
The Technology Task Force is made up of 32 individuals committed to addressing the needs of Arizona students and schools. AIPI Executive Director Traci Morris is among the members who have been appointed to the task force. 
"I'm passionate about digital inclusion and bridging the digital divide. I welcome the opportunity to work with this stellar task force in making sure all students receive access to the educational opportunities they deserve."