Vote-by-Mail is an Important Voting Method, Crucial that Indigenous Voices Have Input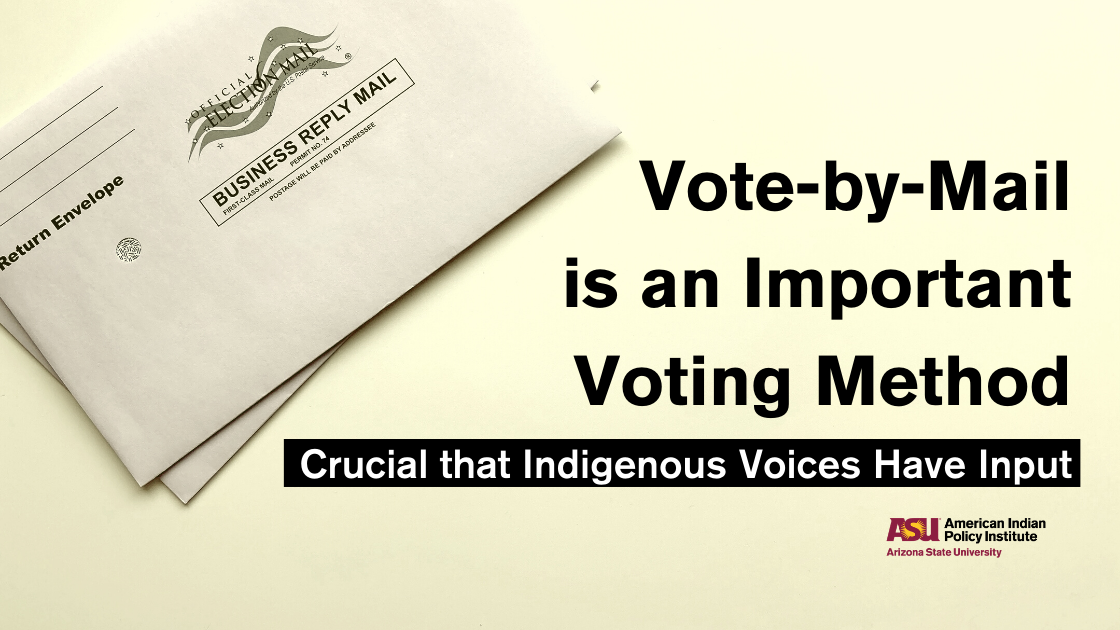 This year, with the nation living under the shadow of a pandemic, and an expectation that COVID-19 will continue to be a presence well into the fall, officials are scrambling to ensure the November 2020 general election proceeds smoothly and safely. However, it has been widely reported that recent actions taken by the Trump Administration seem to undermine the capacity of the United States Postal Service (USPS), the agency entrusted to handle vote-by-mail (VBM) operations. In fact, the President confirmed that his efforts to dismantle the USPS are intended to hinder the Postal Service's ability to sort and count ballots ahead of the election in November: 
"They need [the $25 billion Democrats are pressing for] in order to have the post office work so it can take all of these millions and millions of ballots," he said on Fox Business Network, adding, if they don't get the funds, "that means you can't have universal mail-in voting because they're not equipped to have it."
The efforts in combination with his words lay bare an unprecedented and unethical—not to mention potentially unconstitutional—ploy to win reelection. Despite the USPS, headed by recent Trump appointee Louis DeJoy, being forced to back down on any further changes after more than 20 states sued over potential mail delays, the Postal Service has "no intention" to repair the damage that was already done.

While the House approved legislation last week that would allocate $25 billion to the USPS and ban operational changes put in place by DeJoy[6], the bill is unlikely to pass the Senate or be signed into law. The Postal Service is necessary for VBM and the efforts to dismantle the agency ahead of November's election are alarming.  
Although there is little we can do to save the USPS, we must continue to advocate for a fair and accessible general election this November. Our latest publication, Vote-by-Mail: Balancing Promise with Prudence examines the benefits of vote-by-mail efforts and the potential pitfalls of being overly reliant on VBM systems without sufficient and representative tribal input in the creation of equitable elections processes. 
As stated in our report, "it is crucial that legislators and tribal leaders work together to develop VBM systems that will improve, not reduce, opportunities for an increased Native voter turnout."