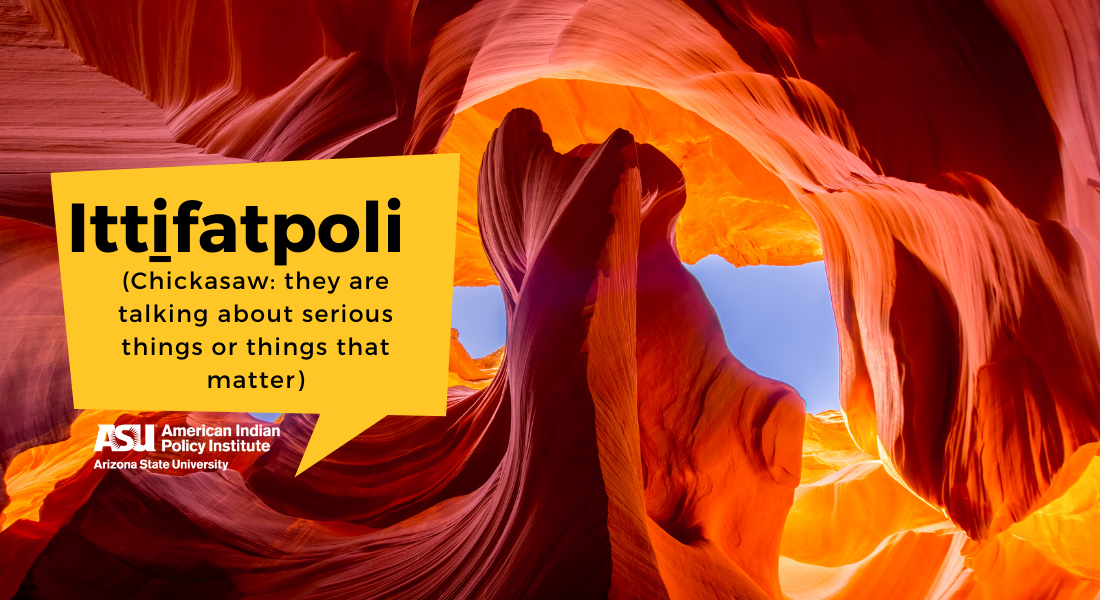 This is an exciting time for Indian Country and for AIPI in support of Tribal needs. I'm pleased to announce that we've added two more staff members, making AIPI not only Indigenous-led, but also an Indigenous-staffed policy institute.  We're ramping up our work, and more changes will take place in the future, but for now, please welcome Kristen Talbert (Sisseton-Wahpeton Dakota Oyate), who is running our Indigenous Leadership Academy, and Hannah Trostle (Cherokee Nation), who is AIPI's Research Professional.  I am extremely excited to have them both on board and with our team.  They're doing a great job, and are deeply committed to serving Indian Country through their work!  Please read more about all of our staff here.  As we grow, we'll continue to stick to our mission of research and policy analysis, with our specialty in Tribal broadband infrastructure.  

Our Research Agenda includes changing the narrative by looking at Indigenous data sovereignty; broadband access, adoption, and inclusion; and how broadband infrastructure impacts economic growth and development for Tribes. Our Policy Agenda includes following legislation and Tribal needs with regards to infrastructure, and supporting Tribal access to telecommunications; the impact of climate change on communities; and supporting economic transformation for Native Nations.  More information on both of these programs is forthcoming after our upcoming Tribal Advisory Board meeting.

Finally, we invite you to take a look at our 2020 Annual Report.  While 2020 was an extremely difficult year, AIPI was able to successfully continue our mission of service to Indian Country and simultaneously build the infrastructure for our growth taking place this year. All of our annual reports since 2016 are available here.
As always, #BeTheSolution.