AIPI Responds to the Federal Indian Boarding School Initiative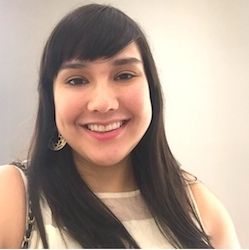 Emily McDonnell
Policy & Communications Coordinator
This week AIPI staff attended NCAI's 2021 Mid Year Conference, where Secretary Deb Haaland announced the Federal Indian Boarding School Initiative. The timely announcement was welcomed. According to Haaland, this comprehensive review of federal boarding schools will leave no stone unturned. Historical records, boarding school facilities, and known and possible student burial sites will be examined as part of the process of addressing the historical trauma brought about by these institutions. This will include identifying and determining the Tribal-affiliation of children buried at these institutions. More details can be found in Secretary Haaland's memo. For AIPI's Executive Director, Secretary Haaland's endeavor is not unexpected.
"We've always known that Deb Haaland is an exemplary leader, so it is not surprising that she would spearhead this crucial initiative to address the harmful legacy of the Indian Boarding School era. This legacy impacts all Indigenous people in some way, and as we've seen in the past few weeks as more graves are discovered at residential schools, this issue still haunts our communities" said Traci Morris, PhD, AIPI Executive Director.
The U.S. Department of the Interior (DOI) has indicated that a key component of this initiative will be Tribal consultations, something Native Nations have historically been excluded from. In her memo, Secretary Haaland has emphasized the need to take Tribal cultural sensitivities into account, and to include communities in the policies and procedures within the initiative--a move supported by AIPI.
Traci Morris, PhD also stated, "We support the DOI and BIA's acknowledgement of the agency's historic role in implementing boarding school policies, and undertaking this process to understand the scope of the legacy towards healing. As an organization working on Tribal policy, we understand the significance of continually engaging Tribal nations in the policy process and procedures that impact their communities."
AIPI will continue to follow this issue and provide information as it becomes available. Our hearts are with our communities as we revisit this traumatic period in our collective history.