The FCC's Affordable Connectivity Program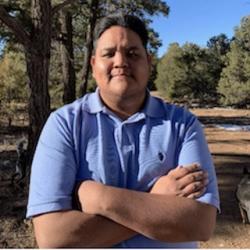 EJ John
Policy & Research Analyst
Program Overview
The Emergency Broadband Benefit Program (EBB) is now the Affordable Connectivity Program (ACP). The ACP replaced the EBB on December 31, 2021. An additional $14.2 billion was appropriated to the ACP to continue offering broadband service discounts and device reimbursements for qualifying households. The main changes to the program are:
The benefit amount will change from $50 to $30 a month on non-Tribal Lands

Households on qualifying Tribal Lands will still receive a monthly benefit of $75 a month

Changes in eligibility criteria: Loss of income and eligibility through their provider's COVID-19 program will no longer be considered
New enrollments for the ACP will began on December 31, 2021. However, there will be a 60-day transition period for legacy EBB households from December 31, 2021 - March 1, 2022.
Existing EBB Program subscribers will continue to receive their monthly benefit at $50 a month through the 60-day period

Households that enrolled in EBB as of December 31, 2021 based on criteria that still qualifies for the ACP will not be required to submit a new application to enroll in the ACP

At the end of the 60-day period, households that qualified for the EBB with criteria that are no longer applicable to the ACP will have to submit a new application for the ACP. This will impact those who qualified for EBB through a substantial loss of income or through their provider's COVID-19 program
Eligibility
The ACP benefit is limited to one broadband service discount and one device discount per eligible household. Also, customers who received a device discount through the EBB will not qualify for a device discount through the ACP. If there is more than one household residing at a single address, then applicants may check to see if there are multiple qualifying households. Generally, households only need at least one member who qualifies for one of the following to be eligible for the ACP.
Participates in the FCC lifeline program

Has a household income at or below 200% of the federal poverty limit

Participates in a lifeline-qualifying government program

Received a Federal Pell Grant in the current award year

Participates in free & reduced-price school lunch program od school breakfast program

Participates in the Special Supplemental Nutrition Program for Women, Infants and Children (WIC)

Participates in an a provider's existing low-income program, subject to FCC approval
Households may also qualify for the ACP if they have at least one member who participates in the following programs.
Medicaid

Supplemental Nutrition Assistance Program (SNAP)

Supplemental Security Income (SSI)

Federal Public Housing Assistance

Veterans and Survivors Pension Benefit
Household members who participate in the following Tribal Programs on Qualifying Tribal Lands may also be eligible for the ACP.
Bureau of Indian Affairs (BIA) General Assistance

Tribal Temporary Assistance for Needy Families (TANF)

Tribal Head Start (only those households meeting its income qualifying standard)

Food Distribution Program on Tribal reservations
An important change from the EBB is that households cannot use the following criteria to qualify for the ACP.
A substantial loss of income since February 29, 2020

Participation in a provider's COVID-19 program
Application
There are three ways to apply to the ACP. First, households who wish to apply for the ACP may do so online through their service provider. Generally, the applicant can contact their service provider and use the provider's own FCC approved verification process. Service providers can also assist applicants in-person using the National Verifier service provider portal.
The second method to apply allows applicants to apply online directly. Applicants may visit the ACP website to submit an application. Once the application is approved, applicants can then find their own participating provider to receive ACP benefits.
The last method to apply is through the mail. Applicants who wish to apply through the mail must still have access to the ACP application website in order to print an application. Once the application is completed, applicants can mail their applications and other documents to the address posted on the site.