Funding Opportunity: The Reconnect Program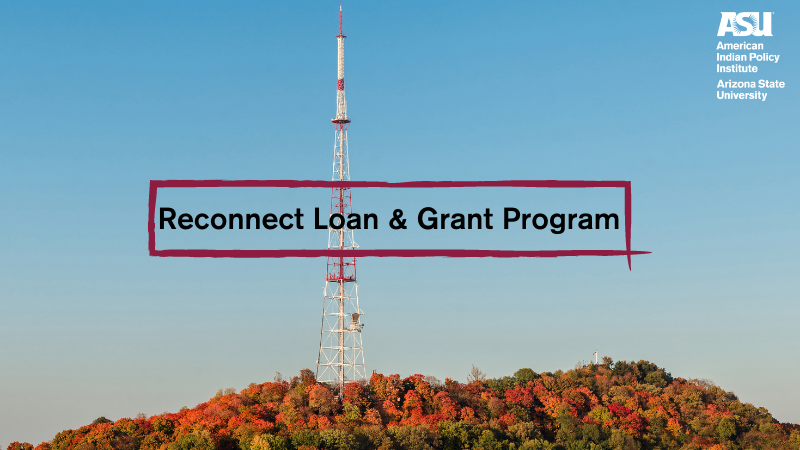 **UPDATE** As of February 17, 2022, the USDA has extended the deadline for ReConnect Program Funding to March 9, 2022.
The Rural Utilities Service, through the United States Department of Agriculture (USDA), has issued a Funding Opportunity Announcement to announce that it is accepting applications for the Rural eConnectivity Program (the ReConnect Program) in the fiscal year of 2022. 
The ReConnect Program, established under the 2018 Appropriations Act, provides grants, loans and grant/loan combinations for funds involving construction, improvement, or acquisition of facilities and equipment needed to provide broadband service in eligible Tribal governments and socially vulnerable communities. 
For this funding cycle in the fiscal year of 2022: 
Applications will be accepted until 11:59 a.m. Eastern on March 9, 2022

Applications must be submitted through the RUS online application portal

Eligible applicants include "an Indian tribe, as defined in section 4 of the Indian Self-Determination and Education Assistance Act"

Applications will be processed and awarded on a rolling basis

If two loan applications are received for the same proposed funded service areas, the application submitted first will be considered first

Funding includes 100 Percent Grants for Tribal Governments 

The minimum amount that can be requested in any ReConnect Program application is $100,000

The maximum amount of grant funds that can be requested in a 100 Percent Grants for Tribal Government application is $25,000,000. However, in some cases, the applicant may request up to $35,000,000 
For more information, visit https://www.usda.gov/reconnect. 
For general inquiries regarding the ReConnect Program, contact Laurel Leverrier, Assistant Administrator, Telecommunications Program, Rural Utilities Service, USDA, email laurel.leverrier@usda.gov, telephone: (202) 720-9554.
For inquiries regarding eligibility concerns, please contact the ReConnect Program Staff at https://www.usda.gov/​reconnect/​contact-us.