NCAI Mid Year Conference Preview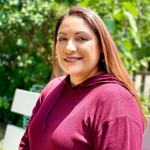 Beth Santistevan
Policy & Communications Program Coordinator
The National Congress of the American Indians (NCAI) Mid-Year conference is taking place in person next week, June 12th-16th, in Anchorage, Alaska. This year's theme, "Thinking Beyond Self-Determination", will bring tribal leaders, NCAI members, Native youth, and partners from across Indian Country together to engage in establishing a new era of tribal governance and highlighting issues that are important to Indian communities. The Mid Year Conference Marketplace never disappoints with an average of 800 visitors and vendors from across the country.
In conjunction with this year's theme, our Executive Director, Traci Morris PhD. will introduce and moderate the Beyond Tribal Self-Determination Panel at the First General Assembly on Tuesday, June 14th. In addition, Morris will moderate a panel discussion on broadband in Indian Country during the Missed Connections: The Importance of Robust Broadband & Cellular Networks in Alaska.
The staff of AIPI will be attending NCAI in person for the very first time and have various breakout sessions in mind. Research Professional, H. Trostle is looking forward to attending the "Census Data as a Tool for Self-Determination '' breakout session. During this session, participants will learn about the latest updates on census data issues and will discuss how Tribal Nations can take action to ensure the most accurate and fair census data for their communities now and in the 2030 Census. They will also attend the "Economic Sovereignty: Fixing Taxation and Capital Flow in Indian Country'' session. Policy & Research Analyst EJ John is planning on attending the "Protecting Our Homeland Forever: Respecting Sovereignty in the Land Into Trust Process'' session where panelists will look at the issue of increasing trust lands in Alaska and its importance for exercising tribal sovereignty. Policy Research Assistant Sadie Vermillion has expressed interest in attending VAWA listening sessions as she has in-depth knowledge of the legislation. She will attend the "NCAI Task Force on Violence Against Women" task force where members will highlight tribal programs that prevent and address violence against women in Indian Country. Morris, Trostle, John and Vermillion will also take part in numerous subcommittee meetings on Tuesday. Kristen Talbert, the Indigneous Leadership Academy program coordinator will attend the "Protecting Indian Children and Strengthening ICWA: Tribal Nation Listening session" This listening session will focus on providing updates on legislative efforts to strengthen the ICWA and seeking input from Tribal Nations. The entire staff is excited to attend cultural night on Tuesday. Please follow us on social media to get a first hand glimpse of our presence at this year's conference. Click here to view the agenda.
The staff at AIPI is looking forward to attending as many sessions and meetings as possible.
AIPI's core commitment to Indian Country focuses on new directions and initiatives centered on sovereignty, community service, dedication to research and learning through public service, and supporting tribal communities and leaders in finding solutions while allowing AIPI to be part of the solution in shaping new strategies for Indian Country. This year's NCAI Mid Year Conference will allow the American Indian Policy to continue to carry out its mission to Indian Country.