The Office of Management and Budget Requests Public Comment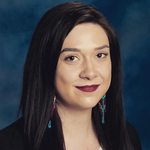 Sadie Vermillion
Policy & Research Analyst
The Office of Management and Budget Requests Public Comment on the Initial Proposals for Updating Statistical Standards for Collecting and Reporting Race and Ethnicity Data
On January 27, 2023, the Office of Management and Budget (OMB) released a Federal Register Notice Requesting Submission of Comments on the Initial Proposals For Updating OMB's Race and Ethnicity Statistical Standards.
The Federal Interagency Technical Working Group on Race and Ethnicity Standards (Working Group) has released initial proposals for revising OMB's 1997 Statistical Policy Directive No. 15: Standards for Maintaining, Collecting, and Presenting Federal Data on Race and Ethnicity. Directive No. 15 provides minimum standards meant to ensure the ability to compare information and data across Federal agencies. This data directly affects the creation of and inclusion in Federal programs that support the unique needs of different identity groups, including Tribes. The initial proposed changes include, among others, the collecting race and ethnicity data together with a single question.
It is long-established that Federal and State data collection efforts are flawed and inaccurate when it comes to Tribal communities and that accurate data is imperative to identifying and solving the needs of Tribal communities. Input from Tribal non-governmental stakeholders and communities will be critical to help guide the Working Group as it continues to refine and finalize its recommendations to better serve Tribes and other groups affected by the OMB's Race and Ethnicity Statistical Standards.
Comments must be provided in writing to OMB no later than Wednesday, April 12, 2023.
To submit a comment, visit http://www.regulations.gov, type "OMB-2023-0001" in the Comment or Submission search box, click "Go", and follow the instructions for submitting comments.
For more information and resources, please visit: