CALL TO ACTION: Submit Public Comments on the Digital Equity Act Programs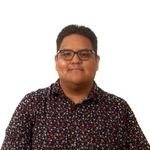 EJ John
Sr. Research Analyst
On March 2, 2023, the National Telecommunication and Information Administration (NTIA) published a request for written comments on upcoming digital equity program grants. The Infrastructure Investment and Jobs Act of 2021 (IIJA) created several programs to improve broadband connectivity across the country. Some of these programs are collectively known as the Digital Equity Act Programs (DEA). They are designed to address digital equity challenges by providing resources for projects to promote accessibility, digital skills education, and other activities to facilitate the adoption of broadband. States and Tribes are among the eligible entities for these programs, and The NTIA seeks written comments from all stakeholders on the implementation of these programs.
The DEA programs are made up of three separate programs. The $60 million State Digital Equity Planning Grant Program, the $1.44 billion State Digital Equity Capacity Grant Program, and $1.25 billion Competitive Digital Equity Program. Together, these programs are meant to promote the adoption and meaningful use of broadband internet for the following covered populations:
Individuals who live in low-income households

Aging individuals

Incarcerated individuals, other than individuals who are incarcerated in a Federal correctional facility

Veterans

Individuals with disabilities

Individuals with a language barrier, including individuals who are English learners and have low levels of literacy

Racial and ethnic minorities

Rural inhabitants
These covered populations include individuals in both State and Tribal communities. Although the DEA programs are partially intended for states, Tribal communities are key stakeholders in these programs.Therefore, It is essential that Tribes and Tribal entities submit comments on the implementation of these programs. The NTIA asks for a response to 24 questions about the DEA programs. The questions ask about technical assistance, Tribal consultation, goal metrics, and other key components of the DEA programs.
Written comments must be submitted by 5 p.m. Eastern Standard Time on May 1, 2023. Please see NTIA's Federal Register Notice for all 24 questions as well as further details on the DEA programs and directions on submitting written comments. Please also see NTIA's additional information on writing and submitting comments. Continue to follow AIPI for more updates on this and other Tribal broadband updates.
Pub. Law No. 117-58 Section 60302(1)(8)