Tribal Consultation: USDA Equity & Barriers Series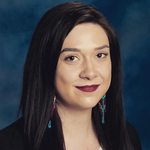 Sadie Vermillion
Policy & Research Analyst
On April 24, 2023, the U.S. Department of Agriculture will begin a virtually held five-day consultation series focusing on agricultural themes and topics that are critical in advancing equity and support for Tribal communities. Tribal affiliates such as Tribal organizations, citizens and staff are able to attend. Elected Tribal leaders and authorized proxy representatives are welcome to speak.
The 2023 consultation series will build and expand upon the previous USDA consultations held in 2021 and 2022. Each day will address new topics. Framing papers will be provided with the purpose of guiding the discussion as needed. Before each consultation, Tribal organizations will hold caucuses. The full agenda can be viewed here. Information on the series is listed below.
Monday, April 24: Economic Development
Tuesday, April 25: Food, Safety, and Trade
Thursday, April 27: Farming, Ranching, and Conservation
Friday, April 28: Forests and Public Lands Management
Monday, May 1: Education and Research
Continue following AIPI for more important policy news and event updates.