AIPI 2023 Summer Reading List: Native American Novels through the Decades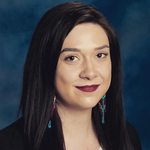 Sadie Vermillion
Policy & Research Analyst
The beauty of the summer season has officially begun and plans for all of the lively summer outdoor activities and adventures are already underway. However, when the heat becomes just too much or you simply need time to relax, reading a good book is the answer. If you are looking for inspiration while choosing those essential summer reads, look no further. 
AIPI has compiled a list of novels to take you through the decades of Native American literature. Storytelling and its importance in Indigenous culture has existed as long as we, as a people, have. Native American literature has continued on through many iterations, with the approach to storytelling being uniquely influenced and framed by existing Native American identity and current political and social events that were present at the time of writing. In this 2023 summer reading list, AIPI takes the opportunity to showcase novels from Native American authors from the renaissance era into the present. 
AIPI Summer 2023 Reading List
 House Made of Dawn (1968) by N. Scott Momaday
"A young Native American, Abel has come home from a foreign war to find himself caught between two worlds. The first is the world of his father, wedding him to the rhythm of the seasons, the harsh beauty of the land, and the ancient rites and traditions of his people. But the other world -- modern, industrial America -- pulls at Abel, demanding his loyalty, claiming his soul, goading him into a destructive, compulsive cycle of dissipation and disgust. And the young man, torn in two, descends into hell." Source: Harper Collins
The Way to Rainy Mountain (1969) by N. Scott Momaday
"The stories in The Way to Rainy Mountain are told in three voices. The first voice is the voice of my father, the ancestral voice, and the voice of the Kiowa oral tradition. The second is the voice of historical commentary. And the third is that of personal reminiscence, my own voice. There is a turning and returning of myth, history, and memoir throughout, a narrative wheel that is as sacred as language itself." Source: The Way to Rainy Mountain Preface
Ceremony (1977) by Leslie Marmon Silko
"More than thirty-five years since its original publication, Ceremony remains one of the most profound and moving works of Native American literature, a novel that is itself a ceremony of healing. Tayo, a World War II veteran of mixed ancestry, returns to the Laguna Pueblo Reservation. He is deeply scarred by his experience as a prisoner of the Japanese and further wounded by the rejection he encounters from his people. Only by immersing himself in the Indian past can he begin to regain the peace that was taken from him. Masterfully written, filled with the somber majesty of Pueblo myth, Ceremony is a work of enduring power. The Penguin Classics Deluxe Edition contains a new preface by the author and an introduction by Larry McMurtry." Source: Penguin Random House
Mean Spirit (1991) by Linda Hogan
"In this 1991 Pulitzer Prize nominee, Chicksaw author Linda Hogan pulls the curtain back on the history of the Osage tribe during the Oklahoma oil boom. When rivers of oil were found beneath the land belonging to the Osage tribe. Mean Spirit tells the story of a government official who learned to honor his Native American heritage and fall in love with its people through the investigation of Grace Banket: a young woman who was once the richest person in her territory, until the greed of white men led to her murder and a future of uncertainty for her family." Source: Simon and Schuster
The Round House (2012) by Louis Erdrich
"One Sunday in the spring of 1988, a woman living on a reservation in North Dakota is attacked. The details of the crime are slow to surface because Geraldine Coutts is traumatized and reluctant to relive or reveal what happened, either to the police or to her husband, Bazil, and thirteen-year-old son, Joe. In one day, Joe's life is irrevocably transformed. He tries to heal his mother, but she will not leave her bed and slips into an abyss of solitude. Increasingly alone, Joe finds himself thrust prematurely into an adult world for which he is ill prepared.
While his father, a tribal judge, endeavors to wrest justice from a situation that defies his efforts, Joe becomes frustrated with the official investigation and sets out with his trusted friends, Cappy, Zack, and Angus, to get some answers of his own. Their quest takes them first to the Round House, a sacred space and place of worship for the Ojibwe. And this is only the beginning." Source: Harper Collins
The Road Back to Sweetgrass (2016) by Linda LeGarde Grover
"Set in northern Minnesota, this novel follows a trio of American Indian women, from the 1970s to the present, observing their lives intersect on the fictional Mozhay Point reservation. Linda LeGarde Grover connects the sense of place with the experience of Native women who came of age during the days of the federal termination policy and the struggle for tribal self-determination." Source: University of Minnesota Press
Owls Don't Have to Mean Death (2017) by Chip Livingston
"As a Florida Creek child, Peter Strongbow learned owl sightings were bad luck. A hooting in the night, eerie screeches that echoed into your bedroom, these were omens. And recently, while on a romantic drive, his car has struck one down. His ancestors taught you to walk the land when a relative returned after some extended absence, you walked the land when you needed to think things over, which Peter found himself doing more and more often now, since coping with Cache, the love of his life, learning he has AIDS. Peter turns to his community and family for help in understanding how to heal and hold on to an ailing earth in this novel of hope amid adversity." Source: Goodreads
Sacred Smokes (2018) by Theodore Van Alst
"Growing up in a gang in the city can be dark. Growing up Native American in a gang in Chicago is a whole different story. This book takes a trip through that unexplored part of Indian Country, an intense journey that is full of surprises, shining a light on the interior lives of people whose intellectual and emotional concerns are often overlooked. This dark, compelling, occasionally inappropriate, and often hilarious linked story collection introduces a character who defies all stereotypes about urban life and Indians. He will be in readers' heads for a long time to come." Source: University of New Mexico Press
There, There (2019) by Tommy Orange
"Jacquie Red Feather, newly sober and trying to make it back to the family she left behind. Dene Oxendene, pulling his life together after his uncle's death and working at the powwow to honor his memory. Fourteen-year-old Orvil, coming to perform traditional dance for the very first time. They converge and collide on one fateful day at the Big Oakland Powwow and together this chorus of voices tells of the plight of the urban Native American—grappling with a complex and painful history, with an inheritance of beauty and spirituality, with communion and sacrifice and heroism." Source: Penguin Random House
Fire Keeper's Daughter (2021) by Angeline Boulley
"Eighteen-year-old Daunis Fontaine has never quite fit in, both in her hometown and on the nearby Ojibwe reservation. She dreams of a fresh start at college, but when family tragedy strikes, Daunis puts her future on hold to look after her fragile mother. The only bright spot is meeting Jamie, the charming new recruit on her brother Levi's hockey team.
Yet even as Daunis falls for Jamie, she senses the dashing hockey star is hiding something. Everything comes to light when Daunis witnesses a shocking murder, thrusting her into an FBI investigation of a lethal new drug.
Reluctantly, Daunis agrees to go undercover, drawing on her knowledge of chemistry and Ojibwe traditional medicine to track down the source. But the search for truth is more complicated than Daunis imagined, exposing secrets and old scars. At the same time, she grows concerned with an investigation that seems more focused on punishing the offenders than protecting the victims.
Now, as the deceptions—and deaths—keep growing, Daunis must learn what it means to be a strong Anishinaabe kwe (Ojibwe woman) and how far she'll go for her community, even if it tears apart the only world she's ever known." Source: Macmillan Publishers