2020 Class of Indigenous Elected Officials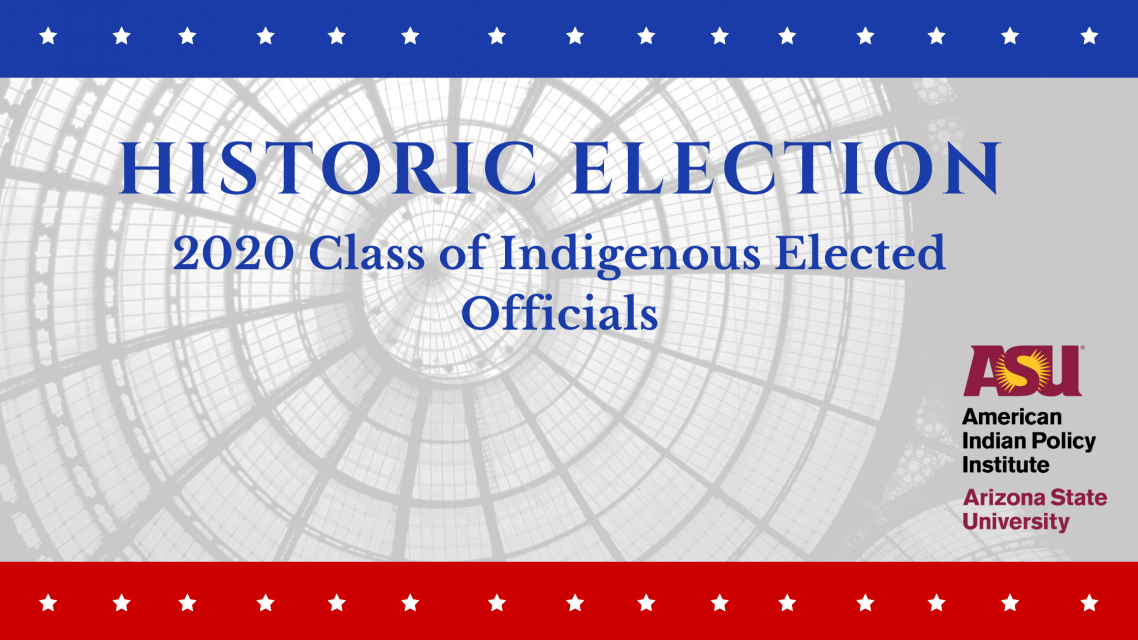 The 2020 elections featured the highest number of ballots cast in American history and was a landmark election for Indigenous representation at the Federal and State levels. In 2018, the first Native American women were elected to Congress as Representatives Deb Haaland (D-NM-1), and Sharice Davids (D-KS-3) were elected alongside incumbent Representatives Markwayne Mullin (R-OK-2) and Tom Cole (R-OK-4). In 2020, the number of Indigenous representatives increased again as six candidates successfully won their federal elections, including Congressman-elect Kai Kahele (D-HI-2) and Congresswoman-elect Yvette Herrell (R-NM-2). 
New Mexico's three-member House delegation now includes two Indigenous women. One of whom, Rep. Haaland, is currently being vetted for Secretary of the Interior under President-elect Biden. If nominated and confirmed, she would be the Native American to serve as a Cabinet Secretary. There is quite the buzz in Indian Country about the implications of this historic first.
In addition, several other indigenous candidates won their respective primaries, including Paulette Jordan (D, ID-Senate), Rudy Soto (D, ID-1), and Tricia Zunker (D, WI-7). This representation also continued down-ballot. In Arizona's ninety-member legislature, six Indigenous candidates won their elections. In all, 14 Indigenous candidates ran across the State of Arizona for positions ranging from school boards to county recorders to the State House and Senate.
As a quick note, we told readers in a post in July about our former student worker Christina Haswood running for Kansas State Legislature. We wanted to update you and let you know that she won and at 26 years old she is the youngest member of the Kansas Legislature and only the third Native American Member in history.  
READ MORE