Onward and Upward: Indian Country in 2021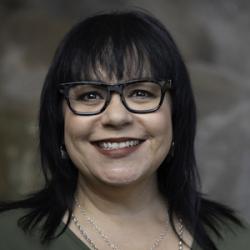 Traci Morris
Executive Director
Who can believe it's already February 2021? January was an extraordinarily busy policy month with changes that would give anyone whiplash. As our new crew gets up to speed, we look to onboard another this month as we continue to grow. Watch for an announcement at the end of the month with introductions and a program launch.

In the coming days and weeks, look for our 116th Congressional Report Card for the 2nd Session to be published on Thursday, February 4, 2021. Our 2021 Policy Priorities Document is forthcoming as well as our 2020 Annual Report.

Right now we're hunkered down reading, researching, attending webinars, consulting with Tribal leaders, and watching the news as we learn what the new Administration's priorities are and how they'll work with Tribes.

As I write this, one of Arizona's State Representatives, Arlando Teller, has resigned to take a position in the Administration. A few weeks ago, ASU Indian Legal Program Professor Ann Marie Bledsoe Downes was appointed to the US Department of the Interior Administration. We're sure to see more of this in the days to come. Soon we'll be watching the nomination process and hearing for Deb Haaland for Secretary of the Interior. We'll have a publication about that historic appointment as well.

These are just a few of the monumental moments in Indian Country as of late. It's actually been difficult to keep up (in a good way). As the first 90 days progress, I'm confident that even more of my colleagues will be rewarded for their hard work with seats at the table in the new Administration. This is what we mean by #BeTheSolution.