Empowering the Next Set of Native Leaders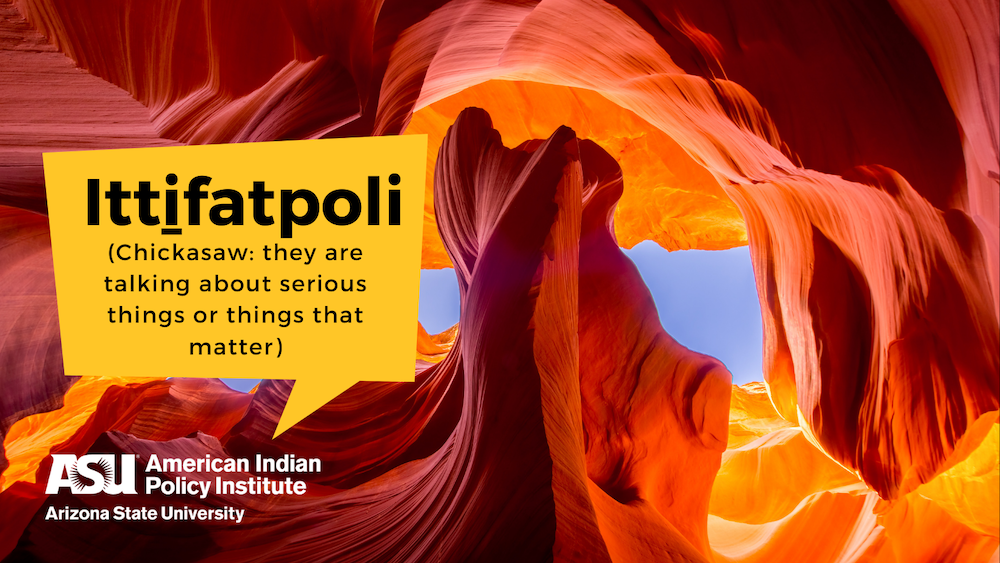 As AIPI grows, I think a lot about building the next generation of leaders. I think about who will replace me and my colleagues, as well as who will do the hard work on behalf of Tribal Nations in 10 years. I think a lot about not only building on this foundation, but also scaling it. I feel a great responsibility to create a pipeline of learning and mentorship. I am grateful to ASU leadership for their support of this vision, including President Michael Crow, Vice President Bryan Brayboy; Asst. Vice President Jacob Moore; Dean Koppell, and Dean Lietz. I am grateful for funders who also support this vision including the Ford Foundation, the Media Democracy Fund, and Arizona Public Service. 

Now we begin implementing the vision. It starts with our new Thought Leaders Fellowship Program and our Indigenous Leadership Academy.  We're accepting applications through June 16th, 2021 for our Fellows Program. We hope to accept a Community Fellow and an Affiliated Faculty Fellow for the first cohort. Please do apply.  We're also meeting in June with the Indigenous Leadership Academy Community Advisory Board to advise us as we begin to build the structure and curriculum for this first of its kind program. Please reach out to us with any questions about either program.

But really, we've already been building, although not in a formal way. For example, since 2015 we've had five student workers, three of which were Indigenous. One, Christina Haswood, is now the youngest elected representative in the Kansas State Legislature. Our most recent student is Coby Klar, who graduated last month from ASU's American Indian Studies Program. After two years of working with us, he is now a Research Associate at the National Congress of American Indians. 


I'm excited about what lies ahead and the upcoming generation. I know that the work we do at AIPI is helping to build capacity for Indian Country.  We hope you'll consider supporting our efforts.  

As always, #BeTheSolution