Building and Maintaining Relationships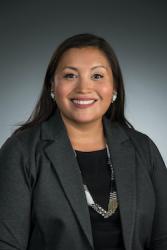 Kristen Talbert
ILA Project Coordinator
The Indigenous Leadership Academy just hired a curriculum writer! More updates to follow. If you would like to stay connected with us, sign up for our email list here.
In my last blog post I discussed the importance of networking. In order to expand your leadership toolkit further, the next step is building relationships by following up and checking in with the connections you've made. It's an important and strategic part of networking that often gets overlooked due to its simplicity. It's important to keep in mind that being a leader means that you have to know people and foster the relationships you've built with them in order to utilize those connections down the road.
So, you've networked, reached out, and made connections with other professionals in your field. Now is the time to get to work to build and maintain those relationships. I suggest buying them a cup of coffee, going for a walk, or in this new era, setting up a zoom chat. The point is to be on their radar. You want the person you are connecting with to think of you when they hear about potential jobs, leadership training, or other forms of professional development. When you are meeting with someone, it is important to keep the conversation balanced. Find commonalities and shared interests. Of course you can discuss the work at hand, but building relationships is also about getting to know the person. Take time to really listen to the person and what they are saying. The more comfortable they are with you, the more comfortable you will be with them.
Post-meeting, it is always nice to show gratitude with a small gesture. One thing that I do is send thank you notes after speaking with someone. This is a small gestures that speak volumes about your professionalism and willingness to go the extra mile. It shows that you are taking the initiative to maintain that relationship. If you say you are going to do something, you need to do it. Like any endeavor, action is a key component in successfully building and maintaining relationships.
Henana, pidamaya ye (that is all, thank you). Kristen