Another Year In The Books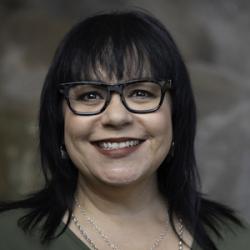 Traci Morris
Executive Director
This update summarizes the very busy last two months of the year. November and December saw AIPI participating in multiple events with our expertise in broadband and digital equity with EJ a panelist at the 39th Annual Institute on Telecommunications Policy and Regulation and H a panelist at the NASIG Virtual 2021 Conference. Dr. Morris represented AIPI at the Aspen Data as Infrastructure Roundtable, National Academy of Public Administration 2021 conference, the Federal Reserve Bank of Minneapolis Center for Indian Country Development Research Summit as well as participated in a funder retreat with the Ford Foundation.
Additionally, much of the heavy-lift was done by Kristen Talbert in the last two months of 2021 on our Indigenous Leadership Academy, which launches on January 29, 2022. If you have not looked at our amazing inaugural cohort, I encourage you to do so. We cannot wait for the program to launch and have just received second-year funding for 2022 from our major funder Arizona Public Service. We are grateful for the support and that they see our vision.
As we look forward to this new year, I hope it's a better year for all. But at AIPI we'll keep working in an effort to #BeTheSolution.