Indigenous STEAM Reading List 2022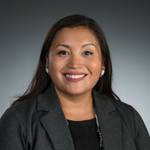 Kristen Talbert
Indigenous Leadership Academy Program Coordinator
The Indigenous Leadership Academy is currently ongoing. Stay tuned to see updates about the program!
Kristen: When planning this next reading list, Elizabeth Quiroga, student archivist at the Labriola National American Indian Data Center (Labriola Center) and I had something completely different in mind. After some discussion, we decided that Indigenous STEAM would be our next reading list. We tried to stick to the same criteria that no book is more than $40 (US) and all books can be found at the Arizona State University library. Whenever possible, we link the books to the publisher and the Labriola Center, some of which are available through Open Stack.
Elizabeth: When putting together this month's reading list Kristen and I found that, from an Indigenous perspective, the arts were practically inseparable from the Science, Technology, Engineering, and Mathematics fields. Our ancestors gathered data about the environment around them and passed that knowledge on to us through our languages, traditions, and cultures; which includes but is not limited to our stories, regalia, and other forms of traditional or cultural creative expressions. It's in books like Roots of Our Renewal that we can see the influence of our ancestors' strategies for acquiring knowledge and conducting research for the future. Clint Carrol's storytelling is engaging and creates a comprehensive approach to discussing ethnobotany and Cherokee environmental governance, regardless of your current familiarity with the topics.
Kristen: If you know me, you know I'm a foodie. My Instagram is dedicated to capturing photos of my meals. Sometimes works of art are very precise, and with cooking, you must also be precise. Elizabeth and I agreed that cookbooks apply to STEAM. With the mathematics of measurements, and the art of plating, coupled with the science of cooking, "The Sioux Chef's Indigenous Kitchen" is my book choice. This book is special to me because I am Dakota and the recipes found in it are ones I grew up with. Sean Sherman takes great care in ensuring that all the recipes are created without the use of processed ingredients and are still flavorful. Traditional, ancestral ingredients are a guarantee to please your palate and liven up your Instagram! Who knows? You might even gain a few followers.
We hope you enjoy the list we curated on Indigenous STEAM. Happy reading!
Indigenous STEAM Reading List 2022:
Physical access: Click here to view the book at the ASU library
"Modern medical science has finally caught up to what traditional healing systems have known for centuries. Many traditional healing techniques and medicines are often assumed to be archaic, outdated, or unscientific compared to modern Western medicine. Nicole Redvers, a naturopathic physician and member of the Deninu K'ue First Nation, analyzes modern Western medical practices using evidence-informed Indigenous healing practices and traditions from around the world–from sweat lodges and fermented foods to Ayurvedic doshas and meditation. Organized around various sciences, such as physics, genetics, and microbiology, the book explains the connection between traditional medicine and current research around epigenetics and quantum physics, for example, and includes over 600 citations. Redvers, who has traveled and worked with Indigenous groups around the world, shares the knowledge and teachings of health and wellness that have been passed down through the generations, tying this knowledge with current scientific advances. Knowing that the science backs up the traditional practice allows us to have earlier and more specific interventions that integrate age-old techniques with the advances in modern medicine and technology." Source: Penguin Random House
Physical access: Click here to view the book at the ASU library
"In Native Science, Gregory Cajete "tells the story" of Indigenous science as a way of understanding, experiencing, and feeling the natural world. He points to parallels and differences between the Indigenous science and Western science paradigms, with special emphasis on environmental/ecological studies. After discussing philosophical foundations, Cajete addresses such topics as history and myth, primal elements, social ecology, animals in myth and reality, plants and human health, and cosmology and astronomy.
In the Indigenous view, we human observers are in no way separate from the world and its creatures and forces. Because all creatures and forces are related and thus bear responsibility to and for one another, all are co-creators. Five centuries ago Europeans arrived on the American continent, but they did not listen to the people who had lived for millennia in spiritual and physical harmony with this land. In a time of global environmental degradation, the science and worldview of the continent's First Peoples offer perspectives that can help us work toward solutions." Source: Amazon
Physical access: Click here to view the book at the ASU library
"Because today's DNA testing seems so compelling and powerful, increasing numbers of Native Americans have begun to believe their own metaphors: "in our blood" is giving way to "in our DNA." In Native American DNA, Kim TallBear shows how Native American claims to land, resources, and sovereignty that have taken generations to ratify may be seriously—and permanently—undermined." Source: University of Minnesota Press
Physical access: Click here to view the book at the ASU library
"Although their forced relocation of the late 1830s had devastating consequences for Cherokee society, the reconstituted Cherokee Nation west of the Mississippi eventually cultivated a special connection to the new land. In Roots of Our Renewal, Clint Carroll explores the interplay between tribal natural resource management programs and governance models that the Cherokee people have developed, showing how modern state forms can articulate alternative ways of interacting with and "governing" the environment." Source: University of Minnesota Press
Plants Have So Much To Give Us, All We Have To Do Is Ask
Physical & electronic access: Click here to view the book at the ASU library
"In Plants Have So Much to Give Us, All We Have to Do Is Ask, Mary Siisip Geniusz makes Anishinaabe botanical information available to native and nonnative healers and educators and emphasizes the Anishinaabe culture that developed the knowledge and practice. Teaching the way she was taught—through stories—Geniusz brings the plants to life with narratives that explain their uses, meaning, and history." Source: University of Minnesota Press
Physical & electronic access: Click here to view the book at the ASU library
"Drawing on her life as an indigenous scientist, a mother, and a woman, Kimmerer shows how other living beings—asters and goldenrod, strawberries and squash, salamanders, algae, and sweetgrass—offer us gifts and lessons, even if we've forgotten how to hear their voices. In a rich braid of reflections that range from the creation of Turtle Island to the forces that threaten its flourishing today, she circles toward a central argument: that the awakening of a wider ecological consciousness requires the acknowledgment and celebration of our reciprocal relationship with the rest of the living world. For only when we can hear the languages of other beings will we be capable of understanding the generosity of the earth, and learn to give our own gifts in return." Source: Milkweed
The People Have Never Stopped Dancing
Physical & electronic access: Click here to view the book at the ASU library
"In this first major study of contemporary Native American dance, Jacqueline Shea Murphy shows how these concert performances are at once diverse and connected by common influences. Illustrating how Native dance enacts cultural connections to land, ancestors, and animals, as well as spiritual and political concerns, Shea Murphy challenges stereotypes and offers new ways of recognizing the agency of bodies on stage." Source: University of Minnesota Press
Physical & electronic access: Click here to view the book at the ASU library
"The Fourth Eye brings together Indigenous and non-Indigenous scholars to provide a critical and comprehensive account of the intricate and complex relationship between the media and Māori culture. Examining the Indigenous mediascape, The Fourth Eye shows how Māori filmmakers, actors, and media producers have depicted conflicts over citizenship rights and negotiated the representation of Indigenous people." Source: University of Minnesota Press
The Sioux Chef's Indigenous Kitchen
Physical access: Click here to view the book at the ASU library
"Here is real food—our indigenous American fruits and vegetables, the wild and foraged ingredients, game and fish. Locally sourced, seasonal, "clean" ingredients and nose-to-tail cooking are nothing new to Sean Sherman, the Oglala Lakota chef and founder of The Sioux Chef. In his breakout book, The Sioux Chef's Indigenous Kitchen, Sherman shares his approach to creating boldly seasoned foods that are vibrant, healthful, at once elegant and easy.
Sherman dispels outdated notions of Native American fare—no fry bread or Indian tacos here—and no European staples such as wheat flour, dairy products, sugar, and domestic pork and beef. The Sioux Chef's healthful plates embrace venison and rabbit, river and lake trout, duck and quail, wild turkey, blueberries, sage, sumac, timpsula or wild turnip, plums, purslane, and abundant wildflowers. Contemporary and authentic, his dishes feature cedar braised bison, griddled wild rice cakes, amaranth crackers with smoked white bean paste, three sisters salad, deviled duck eggs, smoked turkey soup, dried meats, roasted corn sorbet, and hazelnut-maple bites." Source: Birchbark Books
Physical access: Click here to view the book at the ASU library
"Native American cuisine comes of age in this elegant, contemporary collection that reinterprets and updates traditional Native recipes with modern, healthy twists. Andrew George Jr. was head chef for Aboriginal foods at the 2010 Winter Olympics in Vancouver; his imaginative menus reflect the diverse new culinary landscape while being mindful of an ages-old reverence for the land and sea, reflecting the growing interest in a cuisine that is rapidly moving into the mainstream to become the "next big thing" among food trends. Andrew also works actively at making Native foods healthier and more nutritious; his recipes are lighter, less caloric, and include Asian touches, such as bison ribs with Thai spices, and a sushi roll with various cooked fish wrapped in nori. Other dishes include venison barley soup, wild berry crumble, sea asparagus salad, and buffalo tourtiere." Source: Arsenal Pulp Press