ILA Fall 2022 Cohort Is Now Open!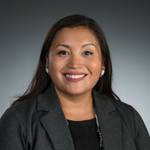 Kristen Talbert
Indigenous Leadership Academy Program Coordinator
The Indigenous Leadership Academy Application is now open! In this blog post, I wanted to answer some questions I've gotten from people about the Indigenous Leadership Academy. If you are an Indigenous person who wants to be a contributor to your community you should apply to this academy!
When does the application open?
The application is open now! You can apply here: https://bit.ly/3ne1rvJ
When does the application close?
The application closes on July 22, 2022, so be sure to get your application in as soon as possible.
How is the cohort run?
It was developed as a hybrid model. The first module and the tenth module meeting are in-person in Phoenix (tentatively) and the middle two through nine modules are held on Zoom, for one evening a week for three hours. We utilize Canvas and there is about 1.5 hours worth of reading each week. During the modules, we have guest speakers, and professionals on that module's topic to discuss what they have learned or wish they knew about that topic when they were starting out. The guest speakers are such a great way to give life and context to each module. You will be given the steps to plan out a project of your choosing that will benefit your community in some way.
What will I learn about?
Module 1: Indigenous Leadership Practices
Module 2: Understanding Political and Economic Contexts in Indian Country
Module 3: Research, Data, and Indigenous Knowledge
Module 4: Innovation and Sustainable Enterprise-Building
Module 5: Response and Responsibility
Module 6: Communicating Your Story and Exhibiting Professional Etiquette
Module 7: Building Relationships and Growing Your Network
Module 8: Bridging Differences and Fostering Consensus
Module 9: Community-Centered Management Practices
Module 10: Developing Leadership Capacity and Looking to the Future
What kind of people am I going to be meeting?
There are people from all walks of life in the cohort. They all share the common goal of wanting to create something meaningful for their community. I enjoyed seeing how close they all became throughout the cohort.
You can learn more about the Indigenous Leadership Academy here: https://aipi.asu.edu/indigenous-leadership-academy