ILA Thanks Guest Speakers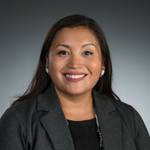 Kristen Talbert
Indigenous Leadership Academy Program Manager
We are halfway through the Fall 2022 cohort of the Indigenous Leadership Academy (ILA)! We've had the honor of having very talented guest speakers during each module. We are so appreciative of all our guest speakers for modules two through five. These experts in their respective fields imparted their knowledge, shared their insights, and gave their time to the ILA. You can read more about each of the amazing guest speakers below.
Module 2: Understanding Political and Economic Contexts in Indian Country;
Robert Miller (Eastern Shawnee Tribe) is a professor at the Sandra Day O'Connor College of Law at Arizona State University where he is also the Willard H. Pedrick Distinguished Research Scholar and the Director of the Rosette LLP American Indian Economic Development Program. He is the Chief Justice for the Pascua Yaqui Tribe Court of Appeals and an appellate judge for other tribal courts. He graduated from Lewis & Clark Law School in 1991 and then clerked for Judge Diarmuid O'Scannlain of the United States Court of Appeals for the Ninth Circuit in 1991-92. Bob was elected to the American Philosophical Society in 2014, the oldest learned society in the United States. He has written dozens of articles on Indian Law issues and has authored and co-authored five books. His fifth book entitled "A Promise Kept: The Muscogee (Creek) Nation and McGirt v. Oklahoma" will be released in early 2023.
Module 3: Research, Data, and Indigenous Knowledge;
Kyle Whyte (Citizen Potawatomi Nation) is George Willis Pack Professor at the School for Environment and Sustainability, teaching in the SEAS environmental justice specialization. He is founding Faculty Director of the Tishman Center for Social Justice and the Environment, Principal Investigator of the Energy Equity Project, and Affiliate Professor of Native American Studies and Philosophy. His research addresses environmental justice, focusing on moral and political issues concerning climate policy and Indigenous peoples, the ethics of cooperative relationships between Indigenous peoples and science organizations, and problems of Indigenous justice in public and academic discussions of food sovereignty, environmental justice, and the anthropocene.
Module 4: Innovation and Sustainable Enterprise- Building;
Heather Fleming (Diné), is the co-founder and Executive Director of Change Labs, an organization supporting entrepreneurship and innovation on the Navajo Nation. Heather engages partners in and around the Navajo Nation to incubate, finance, and train new and prospective Native American entrepreneurs in an effort to diversify local economies and promote innovation. The inspiration for Heather's work to seed Native American social entrepreneurship was inspired by her upbringing in rural New Mexico and her work with Catapult Design, a company she co-founded in San Francisco and led for 10 years. Catapult is a product and service design firm with an expertise in human-centered design for marginalized communities. Through her work with Catapult, Heather partnered with organizations and social entrepreneurs to develop sustainable solutions that address technology and social issues such as: rural electrification, water purification and transport, food security, and improved health.
Module 5: Response and Responsibility;
Geoffrey Blackwell (Muscogee (Creek) Nation) is the Chief Strategy Officer and General Counsel for AMERIND Risk Management Corporation, Mr. Blackwell joined the AMERIND executive team in October of 2015. AMERIND is a federally chartered and tribally owned risk and financial management insurance company, the only one of its kind in the entire country. Mr. Blackwell is the executive manager of AMERIND's Legal, Finance, IT, HR, Communications teams, as well as its Broadband team, AMERIND Critical Infrastructure. Mr. Blackwell is a recognized expert in Tribal economic development as well as communications infrastructure deployment. Mr. Blackwell is very active in Federal-Tribal policy advocacy. He has testified before Congress on seven occasions, both as a Tribal representative and as a senior federal policymaker. He has also testified before the U.S. Commission on Civil Rights. He is one of the 2020 Honorees of Public Knowledge's IP3 Internet Protocol Award for his telecom policy advocacy on behalf of Tribal Nations.
We are very grateful to all of our guest speakers thus far! Keep following us as we unveil the next round of guest speakers.