FCC Tribal Libraries E-Rate Pilot Program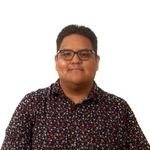 EJ John
Policy & Research Analyst
The Federal Communications Commission (FCC) is now accepting applications for the Tribal Libraries E-Rate Pilot Program. This pilot program is designed to help new Tribal applicants apply for E-Rate support through one-on-one assistance, and also with ongoing support during invoicing and other post-commitment processes. Applications to apply to this program are due by Friday, November 18, 2022.
This past year, Tribes and Tribal allies were successful in their advocacy to include Tribal libraries in E-Rate eligibility. The FCC adopted new rules on January 27, 2022 to clarify that Tribal libraries would be eligible for E-Rate support. Now that Tribal libraries are eligible for the E-rate Program, the FCC is offering additional assistance for eligible Tribal libraries.
The FCC's E-Rate Program was established in the Telecommunications Act of 1996. The E-Rate Program was created to use the Universal Service Fund to help schools and libraries access affordable telecommunications and internet access. However, the FCC's definition of a school and library did not include the facilities in Tribal communities that provided the same services as a public library. The FCC's narrow definition resulted in many Tribal communities missing out on internet access. For more information on the new rule and the E-Rate program, please see our past E-rate blog. Please continue to follow AIPI for more updates on the E-Rate Program and other tribal broadband updates.