Indigenous Leadership Academy Thanks Guest Speakers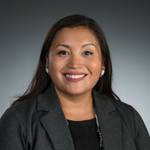 Kristen Talbert
Indigenous Leadership Academy Program Manager
We have successfully completed the Fall 2022 cohort of the Indigenous Leadership Academy (ILA)! The application for the Spring 2023 cohort will open on December 5, 2022. Follow along with AIPI for upcoming blogs, posts and everything else ILA.
We are so appreciative of all our guest speakers for modules six through nine! These experts in their respective fields imparted their knowledge, shared their insights, and gave their time to the ILA. You can read more about each of our talented guest speakers below.
Module 6: Communicating Your Story and Exhibiting Professional Etiquette;
Traci Morris, PhD. (Chickasaw) Dr. Morris, the executive director of the American Indian Policy (AIPI) Institute at Arizona State University, is a member of the Chickasaw Nation of Oklahoma. Under her leadership, the AIPI has grown and diversified its service to Indian Country providing policy analysis, tribally driven research, and economic development capacity building and working with such Indian Country partners as NCAI, NAFOA, and AISES.
In her work at ASU and prior, Morris has worked with Native American nations, Tribal businesses, and Native American non-profits. Morris is a strong advocate for digital inclusion and digital equity. A national expert in tribal broadband and access, she has testified at the Federal Communications Commission and on Capitol Hill.
Morris has an M. A. and Ph.D. from the University of Arizona's American Indian Studies and a B.A. in Liberal Arts from Colorado State University.
Module 7: Building Relationships and Growing Your Network;
Jason Coochwytewa (Isleta Pueblo/Hopi) is a seasoned professional with more than 25 years of expert knowledge in the marketing, communications, and events industry. He is the CEO of Urias Communications, a Phoenix-based advertising and public relations agency with a niche in multicultural markets, providing brand and communication management for a broad range of local, national, and international clients. Prior to joining Urias Communications, Jason spent more than a decade as president/owner of Red Note, Inc. - an event-focused business. Under Jason's leadership, Red Note achieved great success producing and managing a multitude of projects across the country including large-scale events and concerts for the Super Bowl, America's 5-day Rock Festival (Sturgis), Dick Clark American Bandstand Music Complex, National Indian Gaming Association, National Center for American Indian Enterprise Development, United National Indian Tribal Youth, Phoenix Indian Center, Arizona Indian Gaming Association, ASU's Construction in Indian Country, the NABI Foundation, and many more.
Meet our CEO, Laurie Battaglia, the creator of the Aligned for Life Model™️ and the Aligned Leader™️ Model. A long-time corporate leader with over thirty-five years of experience, Laurie is on a personal mission to wake up the leaders of organizations who think that they can delay inevitable change. She is a futurist and strategizer, a connector of people and resources. Her work as a thought leader, author, and speaker contributes to her innovative approach to developing next-generation leaders who build inclusive work environments and understand that people are the heart and soul of business. Known for transforming people, cultures, and workplaces, Laurie uses her abilities as a Leadership Consultant, Trainer, and Executive Coach to help leaders discover who they are and how they lead. With her assistance, companies can expect more engaging, human-centered environments where leaders and their teams thrive.
Module 8: Bridging Differences and Fostering Consensus;
Maria Dadgar is an enrolled member of the Piscataway (Pi-Scat-Away) Tribe of Accokeek (Ack-Ko-Keek), Maryland. Maria has worked in the fields of Higher Education, Non-Profit Executive Management and Tribal Economic Development for more than 20 years. Throughout her career, Maria has been involved in advocating for public policies and legislation on behalf of Tribal nations regarding Economic Development, Education, Health Equity, Social Justice, and Environmental Quality. Currently, Maria serves as the Executive Director of the Inter Tribal Council of Arizona (ITCA) which is one of the oldest and largest Tribal consortiums in the United States. Under Maria's leadership, ITCA has grown in the number of federal grants, contracts, cooperative agreements, and jobs creation. ITCA has 71 subject matter experts on staff and has an annual operating budget of approximately $26.5 million. Maria reports directly to 21 Tribal Leaders which serve as the governing board for the Inter Tribal Council of Arizona and are the highest elected officials for 21 of the 22 Tribes in Arizona.
Module 9: Community-Centered Management Practices;
Nonie Black Elk (Ft. Peck Assiniboine & Sioux, Navajo) has been with Arizona Public Service since 2010 in roles with Human Resources, renewable energy, customer technology, and her current position as a support technician for the Customer to Grid Solutions team. While supporting the Solar Communities program team, Nonie was responsible for recruiting tribal customers on the Navajo and Hopi reservations. She coordinated alternative customer engagement by hosting Lunch & Learns to educate interested customers through a Hopi translator. Ms. Black Elk's proudest moment as an APS employee was leading the internal team to weatherize the home of a Navajo Code talker in her home community Tuba City.
We are very grateful to all of our guest speakers! The open and honest discussions we had during the cohort with our guest speakers were motivating and insightful. We cannot be more grateful for the wisdom our guest speakers have given and are excited to see how our leaders put it to use.