FCC Broadband Map Challenges: Improving Tribal Broadband Data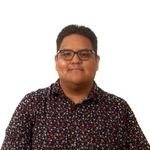 EJ John
Senior Policy Analyst
On November 18, 2022, the Federal Communications Commission (FCC) released the pre-production draft of its new broadband availability map. This map gives an initial look into broadband availability nationwide. While this map is an improvement of earlier maps, there are still inaccuracies on Tribal lands. U.S. Senator Ben Ray Luján (D-N.M.), Chair of the Senate Subcommittee on Communications, Media and Broadband explained at a December, 2022 hearing that prior maps were so insufficient that they omitted entire communities. At the same hearing, there was concern that although the new map is an improvement, it is still missing critical Tribal information. Therefore, the FCC's new map challenge process is a vital tool for Tribal communities to ensure that they are included in broadband mapping and project planning.
Substantial broadband funding programs such as Broadband Equity, Access, and Deployment (BEAD) Program will use the new map to distribute $42.45 billion in grant awards. Pursuant to the BEAD Program, the National Telecommunications and Information Administration (NTIA) states that any map challenges should be submitted to the FCC by January 13, 2023 for the best chance of being considered for BEAD program grants, despite concerns about the deadline and the challenge process overall.
Tribal data omission is detrimental to Tribes because it results in a lack of critical resources for Tribal communities. The Government Accountability Office (GAO) found that the lack of broadband data prevented Tribes from taking part in internet infrastructure development the rest of the country experienced over the last several decades. The new FCC map is a start on making needed improvements to Tribal broadband data. There is much work needed and the FCC map along with the map challenge process are an opportunity for individuals, Tribal governments, and community organizations to contribute to the solution. Please continue to follow AIPI for any updates on the new FCC map, the BEAD program, or other Tribal broadband developments.