ILA Cohort Hits Halfway Mark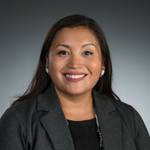 Kristen Talbert
Indigenous Leadership Academy Program Manager
We are halfway through the Spring 2023 cohort of the Indigenous Leadership Academy (ILA)! We've had the privilege of hosting marvelous guest speakers during each module. We greatly appreciate all our guest speakers for modules two through five. All experts in their respective fields, our speakers have imparted their knowledge, shared their insights, and given their time to the ILA cohort. You can read more about each of the sublime guest speakers below.
Module 2: Understanding Political and Economic Contexts in Indian Country;
John Echohawk (Pawnee), is the Executive Director of the Native American Rights Fund, the oldest and largest nonprofit legal organization asserting and defending the rights of Indian tribes, organizations, and individuals nationwide. He was the first graduate of the University of New Mexico's special program to train Indian lawyers, and was a founding member of the American Indian Law Students Association while in law school. John has been with NARF since its inception in 1970, having served continuously as Executive Director since 1977. He has been recognized as one of the 100 most influential lawyers in America by the National Law Journal and has received numerous service awards and other recognition for his leadership in the Indian law field.
He serves on the Boards of the American Indian Resources Institute, the Association on American Indian Affairs, the Indigenous Language Institute, Natural Resources Defense Council, and the National Center for American Indian Enterprise Development. B.A., University of New Mexico (1967); J.D., University of New Mexico (1970); Reginald Heber Smith Fellow (1970-72); Native American Rights Fund (August 1970 to present); admitted to practice law in Colorado. See John's resume to learn more about his experience and credentials.
Module 3: Research, Data, and Indigenous Knowledge;
E.J.John (Navajo), is AIPI's Senior Policy & Research Analyst and is a member of the Navajo Nation from Vanderwagen, New Mexico. He received his J.D. from the University of New Mexico School of Law in 2016 with a concentration in Indian Law. Prior to that, E.J. received his Bachelor's degree in Political Science from the University of New Mexico in 2013. His interest in law and policy came from his time interning in the D.C. office of Senator Jeff Bingaman (D-N.M.) in 2011 as an undergrad. Before coming to the AIPI, E.J. had worked on tribal government reform and development with the Office of Navajo Government Development in Window Rock, AZ.
Module 4: Innovation and Sustainable Enterprise- Building;
Pat Pruitt (Laguna, Chiricahua Apache, Anglo), is a contemporary artist who is known for his cutting-edge work that uses innovative materials, design and fabrication techniques. He first learned jewelry-making by studying with Laguna jewelers Greg Lewis and Charlie Bird, who gave him a solid foundation in traditional materials like silver and copper and traditional techniques such as repoussé. In college Pruitt studied mechanical engineering and worked as a machinist, an experience that led him to open Custom Steel Body Jewelry. With his knowledge of machining technology and his love of working in stainless steel, he developed his distinctive style of jewelry that challenges notions of what Native American jewelry is. Pruitt's Native American heritage inspires his jewelry, but he gives every design a contemporary, industrial edge. Pruitt has also had the pleasure to sit on a few Board of Directors over the years and has served his people by holding key leadership roles within his pueblo and has served on the Laguna Pueblo Tribal Council for ten years.
Module 5: Response and Responsibility;
Felix McGowan (Little Shell Band of Chippewas), Mr. McGowan was raised in Poplar, Montana, the Tribal headquarters of the Fort Peck Tribe. He has served in many capacities in American Indian Tribal governments for the past 25 years. He is accomplished in directing Tribal enterprises within the federal procurement process and has contracted in excess of $20 million in Department of Defense procurements for Tribal businesses. Mr. McGowan provides Tribal governments with business knowledge and expertise to positively affect tribal resources and self-sustainability. In his early career he fulfilled many environmental and business roles for the Nez Perce Tribe in Idaho where he provided many services ranging from political representation to federal contracting development. This early exposure to the federal contracting arena led him to work with Tribal businesses from across the country both as an employee and in support while he ran his own company for many years. He received both his bachelor's degree and MBA from Gonzaga University.
We appreciate all of our guest speakers thus far! Keep following us as we unveil the next round of guest speakers.