ILA Thanks Guest Speakers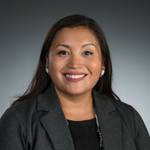 Kristen Talbert
Indigenous Leadership Academy Program Manager
We have successfully completed the Spring 2023 cohort of the Indigenous Leadership Academy (ILA)! Stay tuned for an upcoming blog about ILA at RES 2023! Follow along with AIPI for upcoming blogs, posts and everything else ILA.
We are so grateful to all our guest speakers for modules six through nine! These experts in their respective fields imparted their knowledge, shared their personal stories, and gave their time to the ILA. You can read more about each of our accomplished guest speakers below.
Module 6: Communicating Your Story and Exhibiting Professional Etiquette;
Shareé Hurts is Strategic Partnerships Program Manager for APS working with community partners to create, innovate and implement programs that benefit Arizonans. Prior to APS, Shareé spent ten years in the healthcare industry, primarily focused on Medicaid specializing in project management, organizational governance and proposal development. In addition to her career in the corporate sector, Shareé has continued her passion of serving in the community. This includes her passion project of serving through teaching, an adjunct faculty member at South Mountain Community College currently teaching within the Storytelling Institute. Shareé has a bachelor's degree in political science from ASU West and a master's degree in law from the Sandra Day O'Connor College of Law, ASU.
Module 7: Building Relationships and Growing Your Network;
Meet our CEO, Laurie Battaglia, the creator of the Aligned for Life Model™️ and the Aligned Leader™️ Model. A long-time corporate leader with over thirty-five years of experience, Laurie is on a personal mission to wake up the leaders of organizations who think that they can delay inevitable change. She is a futurist and strategizer, a connector of people and resources. Her work as a thought leader, author, and speaker contributes to her innovative approach to developing next-generation leaders who build inclusive work environments and understand that people are the heart and soul of business. Known for transforming people, cultures, and workplaces, Laurie uses her abilities as a Leadership Consultant, Trainer, and Executive Coach to help leaders discover who they are and how they lead. With her assistance, companies can expect more engaging, human-centered environments where leaders and their teams thrive.
Module 8: Bridging Differences and Fostering Consensus;
Chris James (Eastern Band of Cherokee) is President and CEO of The National Center for American Indian Enterprise Development, where he leads the largest Native American economic development organization in the country. Prior to joining the National Center in 2017, Chris was a Senior Executive Service Appointee and Associate Administrator at the U.S. Small Business Administration. Chris was closely involved in White House and interagency coordination with the SBA and had a hand in implementing all SBA programs and services nationwide, including those focused on the Native American community. His first job in the Obama Administration was at the Department of Treasury, where he served as an Associate Program Manager focused on Native American Community Development Financial Institutions. His entry in Tribal economic development was as Associate Director and Senior Loan Officer for the Sequoyah Fund, a Native American CDFI and an enterprise of the Eastern Band of Cherokee Indians. Chris has a Master of Entrepreneurship from Western Carolina University and a Bachelor of Arts in Communication Studies from UNC-Wilmington.
Module 9: Community-Centered Management Practices;
Nonie Black Elk (Ft. Peck Assiniboine & Sioux, Navajo) has been with Arizona Public Service since 2010 in roles with Human Resources, renewable energy, customer technology, and her current position as Energy Innovation Analyst for the Customer to Grid Solutions team. While supporting the Solar Communities program team, Nonie was responsible for recruiting tribal customers on the Navajo and Hopi reservations. She coordinated alternative customer engagement hosting Lunch & Learns to educate interested customers through a Hopi translator. Ms. Black Elk's proudest moment as an APS employee was leading the internal team to weatherize the home of a Navajo Code talker in her home community Tuba City.
We are very grateful to all of our guest speakers! The open and honest discussions we had during the cohort with our guest speakers were motivating and insightful. We cannot be more grateful for the wisdom our guest speakers have given and are excited to see how our leaders put it to use.