The Affordable Connectivity Program: Sustaining Individuals and Tribal Networks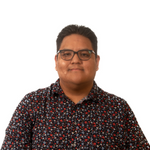 EJ John
Sr. Research Analyst
The Affordable Connectivity Program (ACP) created in 2021 through the Infrastructure Investment and Jobs Act, assists qualifying households with their monthly internet bills. Families can qualify for the ACP through various methods like income or participation in programs like supplemental nutrition assistance programs or free and reduced-price school lunch programs. The ACP offers a $30 monthly subsidy for those who qualify as well as a $75 monthly subsidy for households on Tribal Lands. The ACP also provides up to a $100 discount towards a laptop, tablet, or desktop computer from participating internet providers. This program has the potential to be a safety net program upon continued funding.  And in Indian Country, a safety net not only for households but for Tribal networks.
The ACP has become a pivotal part of closing the digital divide for people nationwide. Broadband may be available in many areas, but affordability can be the most significant barrier to accessing it. This is especially true for rural Tribal community members that pay more to access broadband when it is available. However, most often, the case is that Tribal communities as a whole do not have access to reliable broadband internet. The enormous cost and complicated administrative process often prevent traditional Internet Service Providers (ISP) from building to Tribal communities because there would not be enough subscribers from Tribal communities to offset costs.
The COVID-19 pandemic highlighted the glaring need for internet access for Tribal communities. In response, Congress established new funding programs to expand internet access, such as the Tribal Broadband Connectivity Program. These programs are a meaningful first step to enabling Tribal Nations to bring internet access to their communities as is evidenced by networks that Tribes have implemented because of the 2.5 GHz Rural Tribal Window. These programs provide funding for Tribes to build their own broadband infrastructure. Unfortunately, they do not have much consideration for the sustainability of these new networks. Interestingly, The ACP is becoming a key component in the sustainability of these new Tribal networks.
Through ACP Tribal networks can offer broadband service to community members who otherwise would not have connectivity. However, ACP not only connects a household to broadband internet, it also provides a subscriber that contributes to the Network's sustainability. Here's a few examples of how that works. Mikhail Sundust, Executive Director of Digital Connect, explains, "ACP is vital to improving broadband access on tribal lands. The continuation of ACP beyond its current federal funding allocation is crucial not only to help Tribal members get connected and stay connected, but it is also important because it can help smaller, tribally owned ISPs that are working to get up and running and seek sustainability." Matthew Douglas, Broadband Manager for Acorn Wireless, estimates that 90% of his customers qualify for ACP, making it a critical resource for sustaining the network. The ACP was originally intended to help households afford their internet subscriptions, but we are now seeing that it plays a critical role in sustaining new Tribal networks.